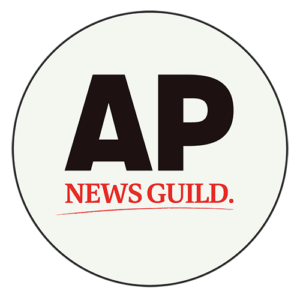 Who We Are
The AP News Guild represents journalists and technicians working for the Associated Press in the United States. We are editors, photographers, reporters, technicians and video journalists. You can find our members from Maine to Hawaii.
We create the AP-branded stories you read, the photographs you see and videos you watch. We are the watchdogs that help maintain our democracy. We are the eyes, ears and voice of the communities we serve.
Without us, the Associated Press would not be able to function.